Rotinger presented its offer at the tuning fair Essen Motor Show
The article comes from the portal warsztat.pl. December 2022.
For the Polish company, it was not only an important commercial event, but also a symbolic summary of a certain stage of development. Rotinger has all the advantages that allow it to compete with the best. These are a wide range, well-thought-out technology, high quality and individual approach to customers.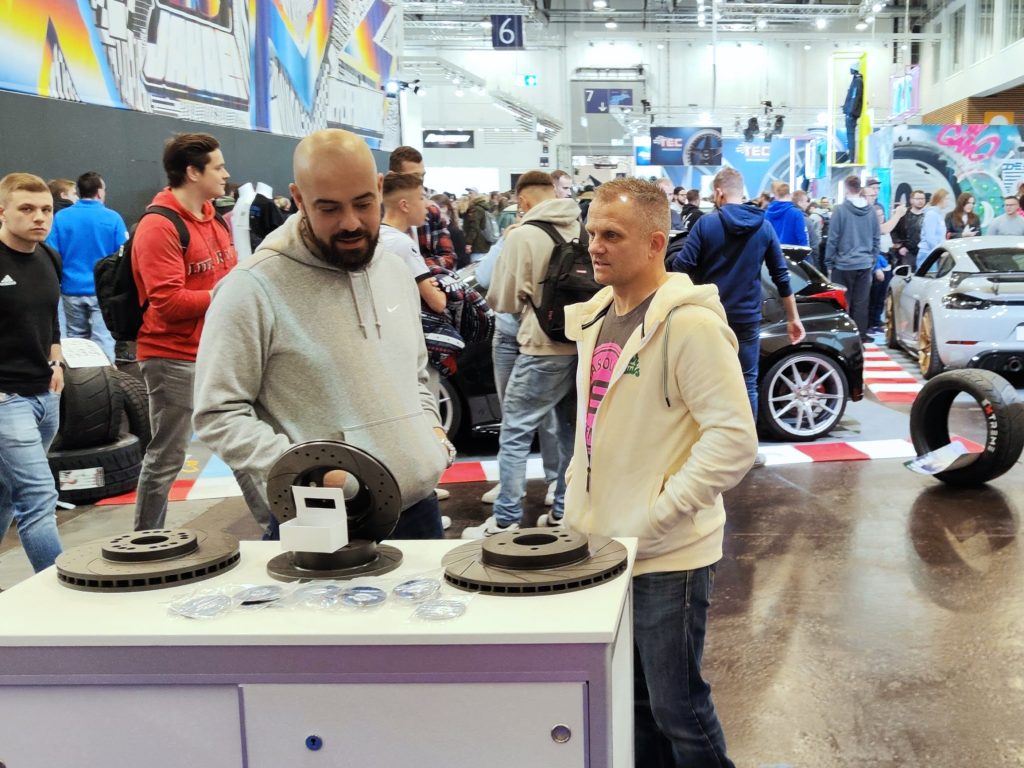 The Essen Motor Show becomes the tuning capital of the world for a few days a year. This time, among the exhibitors was also Rotinger – a recognized manufacturer of sports brake discs and drums, and recently also brake pads. It is worth mentioning that Rotinger is already present in 18 countries and the number of domestic distributors is constantly growing. The company exhibited together with its German partner – STW GmbH.
Regular and HP brake discs
During the fair, Rotinger focused on the presentation of effective and at the same time very effective tuning discs. They have excellent technical parameters and stand out visually. Selected disc models are also offered in the HP specification – this is a line of products made of a material with increased iron content. This is an excellent proposition for all drivers who value greater braking efficiency and thus – safety.
Brake pads
Parallel to the discs, Rotinger was of course also presenting new brake pads. They provide braking performance in all conditions, and their shims are designed to reduce squeaks to a minimum. An additional advantage of these parts is the low level of dust on the rims. The most important advantages of Rotinger brake pads are:
compatibility with the latest braking systems,
full interchangeability with OE pads – ecological construction – they do not contain asbestos, lead or Cr6+,
exceptionally long service life,
full compliance with all official quality and safety regulations resulting from European ECE R90 standards.
Rotinger with a 3-year warranty!
Rotinger brake products are covered by a 3-year warranty, which undoubtedly distinguishes them in this market segment. A series of rigorous tests carried out on test tracks in Europe have confirmed the highest braking performance of the products while maintaining a long service life.