On March 17-19, 2023, Hungary's largest and most comprehensive season-opening car show, the Auto Mobil and Tuning Show (AMTS), reopened its doors at the Hungexpo in Budapest. A colorful range of vehicles, plenty of programs and 100,000 square meters of excitement awaited visitors!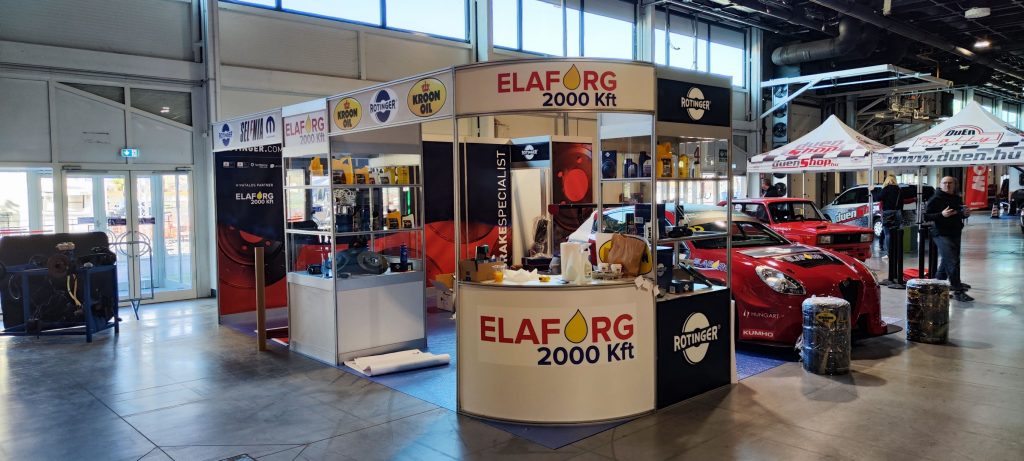 For the 17th time, the show focused on the entire world of cars. With over 250 exhibitors and over a thousand vehicles on display from 15 different countries, it was an impressive start to 2023.
In addition to the largest car tuning show in Hungary, the event also featured a new car show, electromobility show, vintage car and oldtimer show, hot rod show, drift championship and off-road shows.
One of the highlights of the show will be the Audi S1 Hoonitron, which was built especially for Ken Block and the Hoonigan team. This one-of-a-kind spectacular quattro was the last race car of the late gymkhana legend and was on display at the memorial stand at AMTS.
The Rotinger could be found not only at the joint stand with the Ela Frog company, but also on a dozen or so exhibited cars, and above all, on the specially prepared SEAT LEON 5F FR car – the main prize for visitors to the fair!